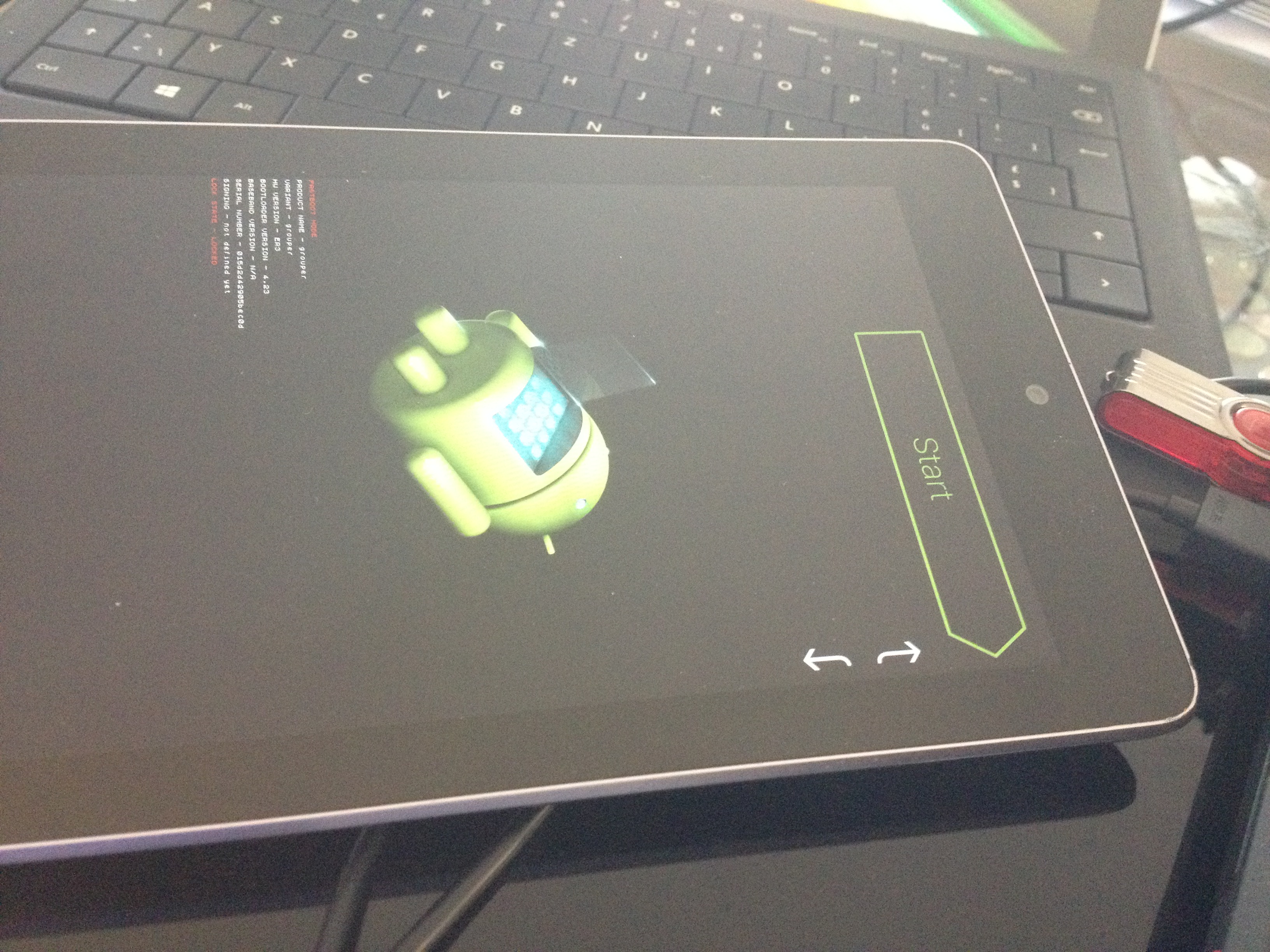 I got a Nexus 7 Tablet from a friend who don't use it anymore. He says the operating system didn't work anymore. After an official google update to Android OS Lolipop the device was hanging in a bootloop and a factory image restore wasn't possible anymore. After hours of reading articles and trying to fix it he gave it up.
The problem seems to be well known, because you'll find lot's of comments like this in the internet if you search for the problem:
I too have the same problem with my Nexus 7 (2012); I downloaded then installed lollipop which resulted in the little coloured lights swirling round the screen – for abut 5 or 6 hours. Neither the volume nor the power buttons were responsive. I followed instruction for a hard reset, wiping the system and yet again I have the little coloured lights on the screen. I left it plugged in overnight and still have the same issue. I'm left with a completely useless tablet. Any suggestions would be gratefully received.
Sounds like a challenge, let's try to fix it.
First I was looking for Andoid based Images that are compatible with Nexus 7. I always like IT-Security stuff and I've discoverd a Image called Pwn Pad 2013. Sounds fun 🙂 It's a customized Android Image with penetration testing tools preinstalled.
Connect the nexus 7 tablet with your Linux Notebook (I use a Ubuntu based Distribution)
Start nexus tablet by holding down the power on und volume button together until you see the Start Screen
Open a terminal and install the android debugin and fastboot tools:

 sudo add-apt-repository ppa:nilarimogard/webupd8

 sudo apt-get update
 sudo apt-get install android-tools-adb android-tools-fastboot

Extraxt the tar image

sudo tar xvf pwnpad-*.tar.xz

Change directory and made installer script executable

 cd pwnie_img
 sudo chmod +x imagev2.sh

Start adb Server

sudo adb start-server

Run the pwn pad Installer script

sudo ./imagev2.sh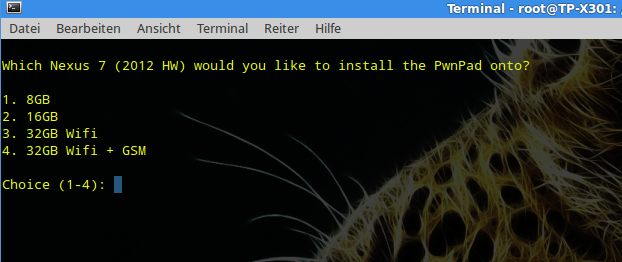 In my case it's Nexus 7 32GB Wifi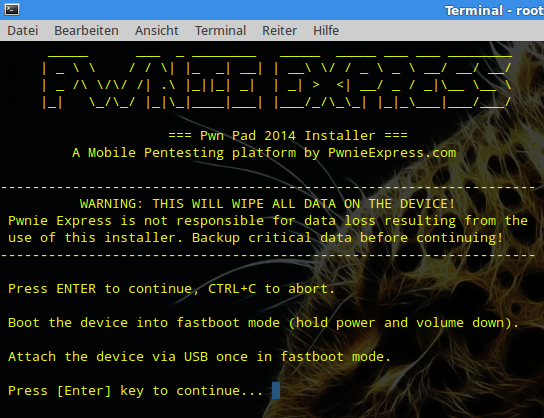 Press Enter to continue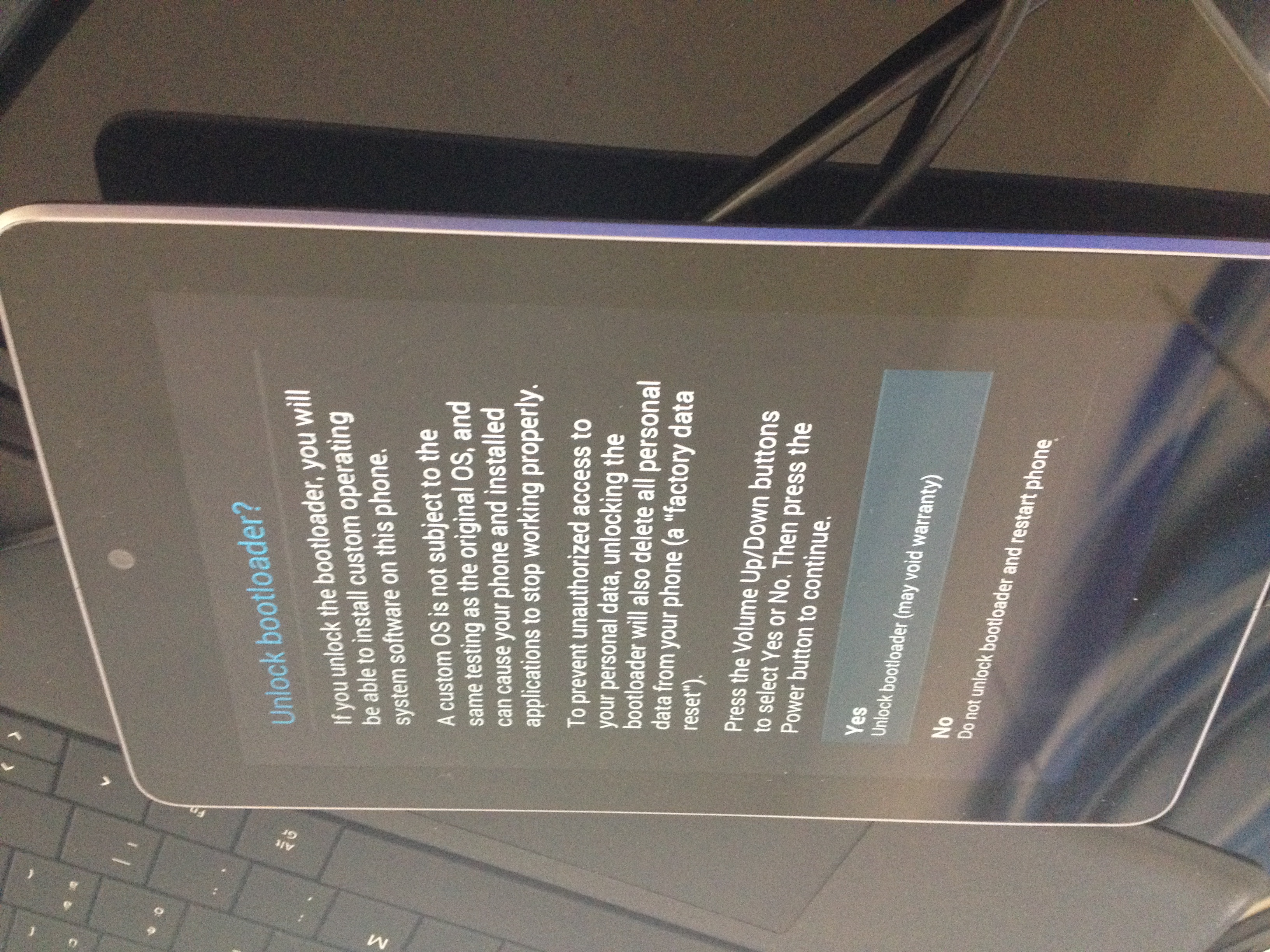 Unlock Bootloader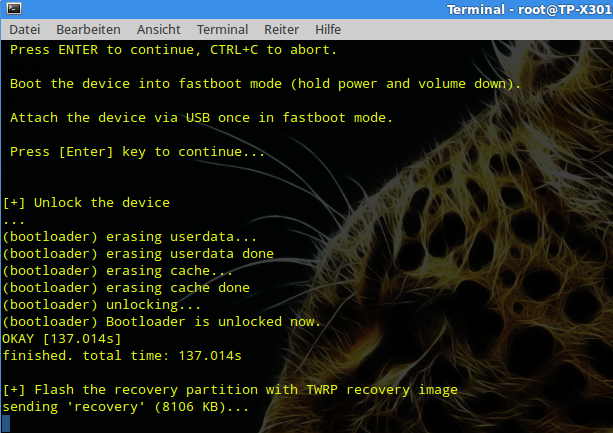 Wait until device boots into TWRP Recover

Wait until installer is complete. It says you must be patient and wait until you get a message from TWRP that the installation is finished. After waiting an hour I couldn't see any progress, but an error message in TWRP. Unable to mount /cache
Then in TWRP I did click on Restore, choose the image and select only system and data without cache to start the recovery process manually.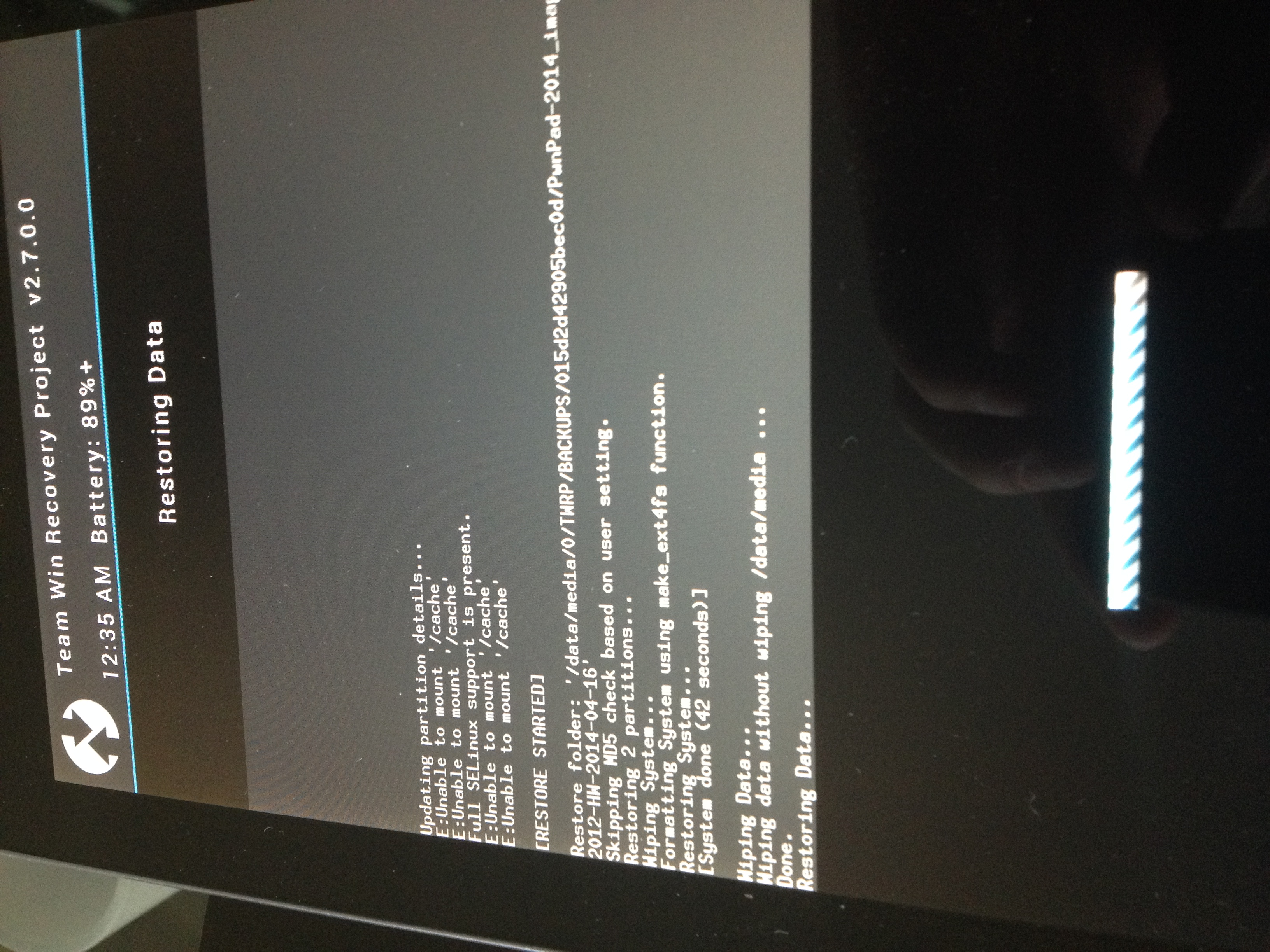 It worked! Now I've a little new Hacking Gadged to play with 🙂