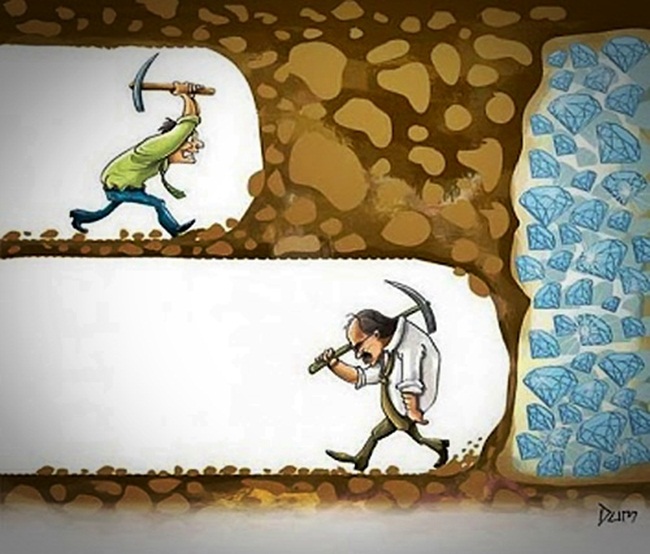 Sometimes we have to deal with bad circumstances in life or we fight for a goal. We have the faith to overcome the circumstances, move enthusiastically forward to reach the goal, but shortly before the breaktrough we give up and miss our victory or the gemstones (related to the picture above). Then we sink into self-pity and say it's worthless to fight, the problem is too big, the mountain is too high or the goliath is too strong. Those thoughts are like vultures who try to destroy our purpose in life. Every warrior knows times of debility when we walk trough a desert or a endless dark valley of death. Those times and trials are not easy, but they will strenght our character that we become stronger than even before. If we don't give up the desert will turn into fruitful land and the dark valley comes to its end and we earn the fruits of an overcomer! 🙂
I haven't planed to write this, but if you standing in the dessert or such a valley right now the bible will encourage you:
I can do all things through Christ which strengtheneth me. (phillipians 4.13)


Ye are of God, my little children, and have overcome them: because greater is he that is in you than he that is in the world.  (1 john 4.4)


No weapon that is formed against thee shall prosper; and every tongue that shall rise against thee in judgment thou shalt condemn. This is the heritage of the servants of the Lord, and their righteousness is of Me, saith the Lord. (Isaiah 54.17)

For God hath not given us the spirit of fear, but of power and of love and of a sound mind. (2. Timothy 1.7)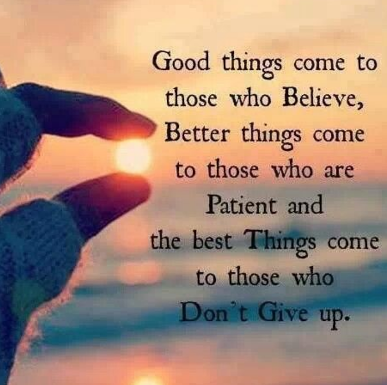 Today I've received a message with some very encouraging words and this is the real reason for this article. Those wise words are a call for every warrior to never ever give up!  (German)
Besiegt ist nur, wer aufgibt. Alle anderen sind siegreich. Und es wird der Tag kommen, an dem die schwierigen Augenblicke nur noch Geschichten sind, die wir einander stolz erzählen. Und alle werden ehrfürchtig lauschen und drei wichtige Dinge lernen:

Geduld – Um den richtigen Augenblick zum Handeln abwarten zu können

Klugheit – Um eine zweite chance nicht ungenutzt verstreichen zu lassen

Und stolz auf die eigenen Narben zu sein.

Die Narben sind wie mit dem Eisen in unsere Haut gebrannte Auszeichnungen, und sie werden deinen Feinden Angst einflössen und ihnen zeigen, dass der Mensch der vor ihnen steht kampferprobt ist. Häufig führt das dazu, dass die Feinde das Gespräch suchen und den Kampf meiden. Narben sprechen eine deutlichere Sprache, als das Schwert, dessen Klinge sie hervorgerufen hat.