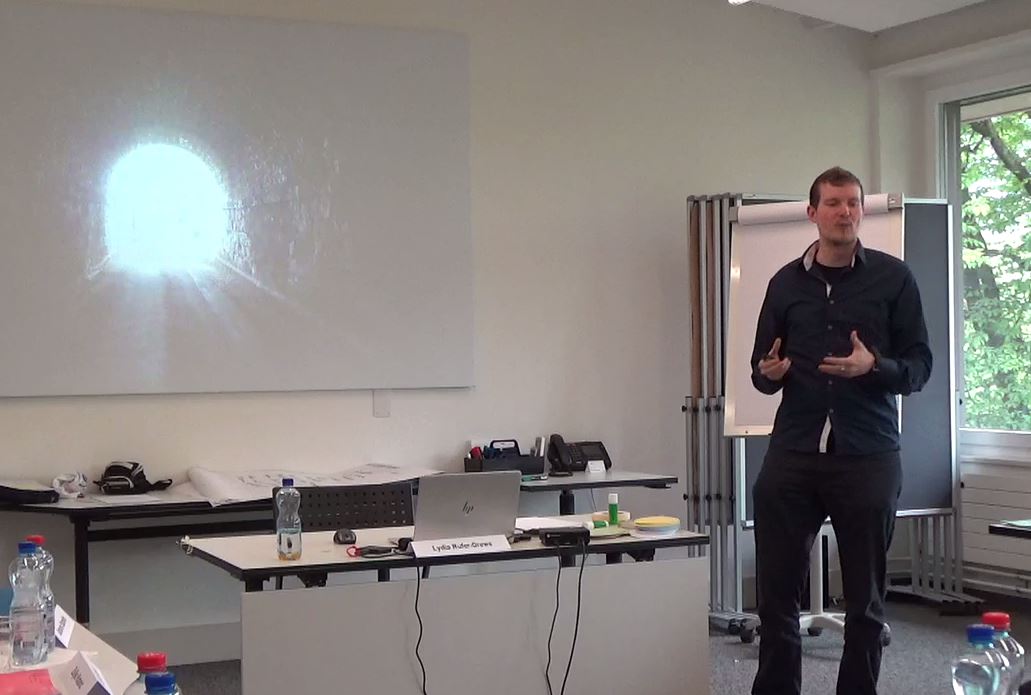 Two months ago I did join a two day rhetoric training from my employer. It was one of that courses that we can take on a freely basis once a year. A quick look on that portfolio shows that most of those courses are from the categories "social skills" and "self-competence".
I think to have some rhetoric skills is always a plus and  if I a attend events where speeches took place I notice that I have a special look about the presentation style of the speecher. It's not a secret that I like to attend TED talks or IT-Security Events and I love to get inspirations. What made a good presentation? That's a question that everyone who holds presentations should ask 🙂
As a preparation task every participant had to prepare a 5 minute talk that we should hold during the training. Topic was free, but the recomendation was to choose something from your daily business. I decided to give a short cut of my presentation that I hold in the APP-V Swissgroup last year. Challenge: I'll speak to a non technical audience 😉
Right from the beginning of the training we were all thrown into the cold water. We had to write down three terms and choose one for the next task. We had to go to the front to gave a one minute talk to the audience about the term/topic we did choose before. All the talks were recorded on video and later analyzed. As you can see in the picture below I did work with flip chart and did gave a short introduction about RFID.  😎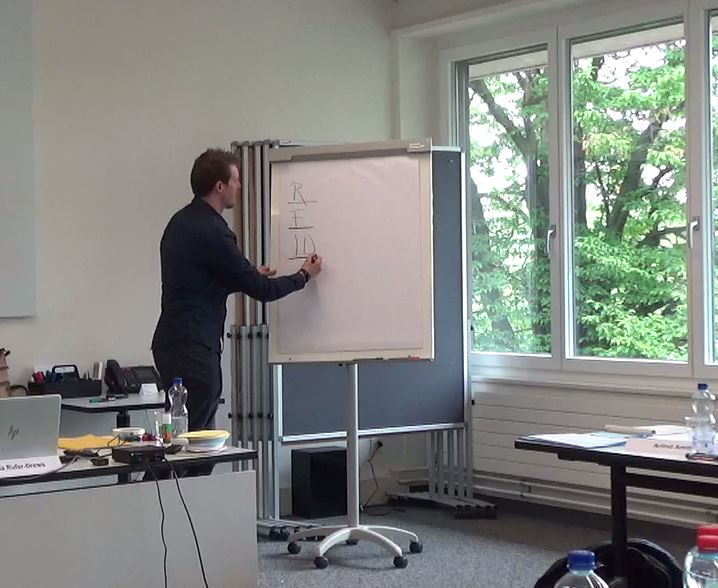 It's amazing to see how we comunicate "nonverbal" and what kind of details you can see when a talk of you is recorded by video. I've never done that before and it was very interessting and helpful.
A later exercise was a bit harder. We had to throw a card with a term into a pot and fish a term from someone else. Then without any preparation time we had to go to the front and give another one minute talk about that topic. I fished the term "clima change" and this was definitely not my topic. The good thing was none of us had to be ashamed, because we all had to improvise. 😯
The mainpart was our 5 minute presentation. During the presentation all the paricipants did rate you and you did the same while listening to their speech. At the end we've got a Feedbackformular from all the participants with pro and contra arguments which was very interssting and helpful.
Beside the practical tasks we've got a lot informations with examples from the "rhetoric world" and tipps how we can improve our presentations. We did also learn something about "black rhetoric" which was completely new for me. It's a method how you can defend yourself when you got verbaly attacked in a conversation.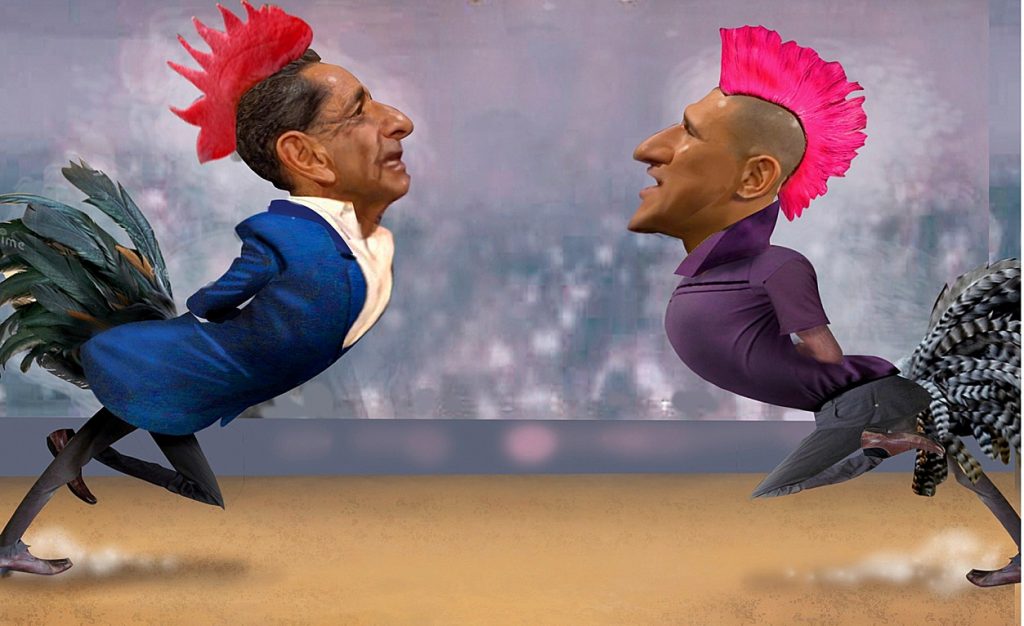 Overall this training was an amazing experience with a first-class teacher!
I would recomend this course to everyone who wants to improve his/her presentation skills and overcome "fears" to speak before a small audience.The theoretical basics will be explained with real world examples and you'll get the platform to hold a little speech more than once during that course. Your contribution will be recorded on video and later analyzed. This course inspired me to get more informations about "the art of rhetoric" and maybe aswell a motivation to hold more speeches in the future.