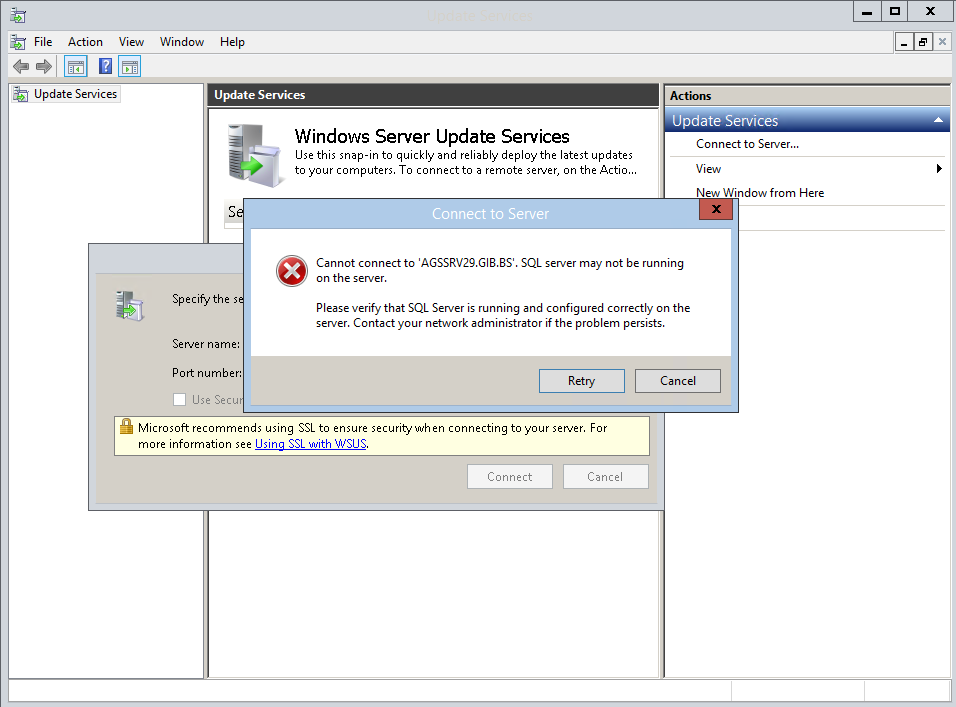 Today I got a job to fix a WSUS error. Access to the administration console was not possible anymore. Required services for WSUS were up and running. After that I checked the Windows Internal Database Service which was also online. So the cause of that must be somewhere else…
Then I've discovered that Microsoft Support article that solved my problem.
This article describes an update to a feature that enables Windows Server Update Services (WSUS) to natively decrypt Electronic Software Distribution (ESD) in Windows Server 2012 and Windows Server 2012 R2.
Open a cmd prompt and execute the following postinstall command:

2. Open the Add Roles and Features Wizard. Check that HTTP Activation is enabled under .NET Framework 4.5 / WFC Services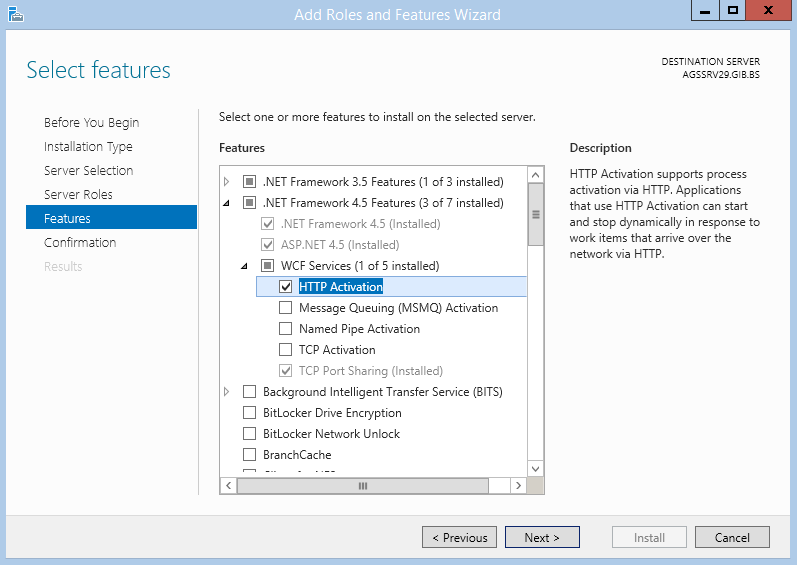 3. Install that Feautre and any dependencies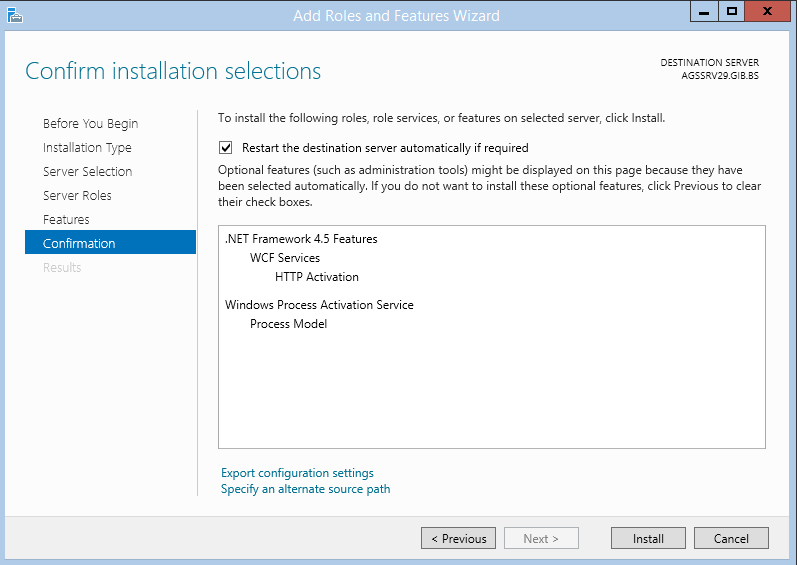 4. Confirm the finishing prompt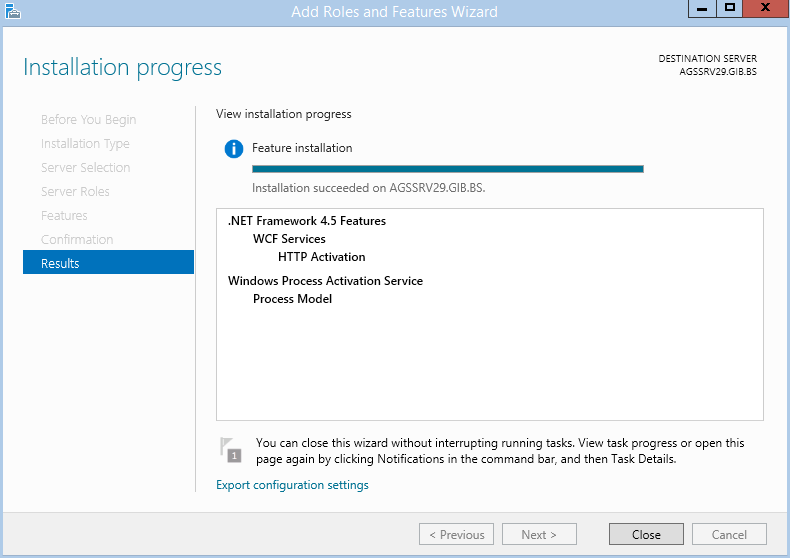 5. Restart WSUS service and connect to console

6. Problem solved 🙂