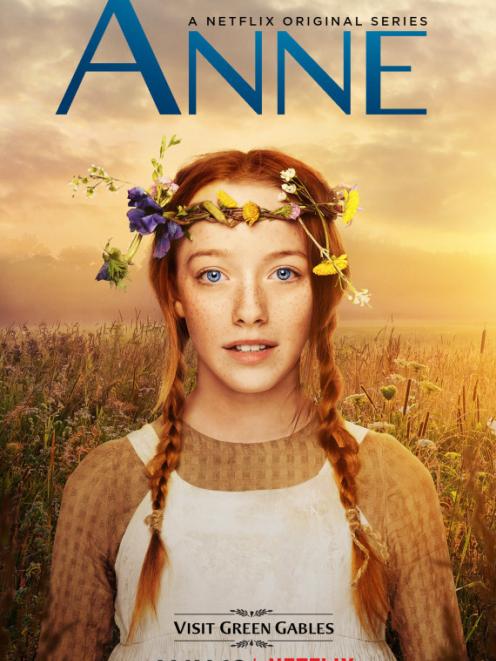 1. Anne with an "E"
The adventures of a young orphaned girl living in the late 19th century. Follow Anne as she learns to navigate her new life on Prince Edward Island, in this new take on L.M. Montgomery's classic novels.
2. SUITS
On the run from a drug deal gone bad, Mike Ross, a brilliant college-dropout, finds himself a job working with Harvey Specter, one of New York City's best lawyers.
3. The Blacklist
A new FBI profiler, Elizabeth Keen, has her entire life uprooted when a mysterious criminal, Raymond Reddington, who has eluded capture for decades, turns himself in and insists on speaking only to her.
4. Black Mirror
Black Mirror is a British science fiction television anthology series created by Charlie Brooker. It centres around dark and satirical themes that examine modern society, particularly with regard to the unanticipated consequences of new technologies
5. The CODE
The series tells the story of the murder of a young girl in the outback. The girl's boyfriend flees from the perpetrator to his teacher after an accident. Journalist Ned Banks arrives at a video of the accident, while his brother, the hacker Jesse, helps to prepare the video.
Soon it turns out that there could be a conspiracy behind it, which reaches into the highest political circles.
6. Mr. Robot
Mr. Robot is an American thriller television series developed by Sam Esmail. The series is about a young IT security specialist with a personality disorder. He is recruited by the mysterious Mr. Robot for an anarchist hacker group to hack the company he's supposed to protect in his job.
7. Trepalium
The economic situation is a nightmare: only 20% of the population is employed. The Actives live inside the city. On the fringes, in the Zone, live the Jobless]. Separating them is a wall.
8. 3%
A thriller set in a world sharply divided between progress and devastation, where people are given the chance to make it to the "better side" but only 3% of the candidates succeed
9. The OA
Having gone missing seven years ago, the previously blind Prairie returns home, now in her 20s with her sight restored. While many believe she is a miracle, others worry that she could be dangerous.
10. Daredevil
Matt Murdock, with his other senses superhumanly enhanced, fights crime as a blind lawyer by day, and vigilante by night.