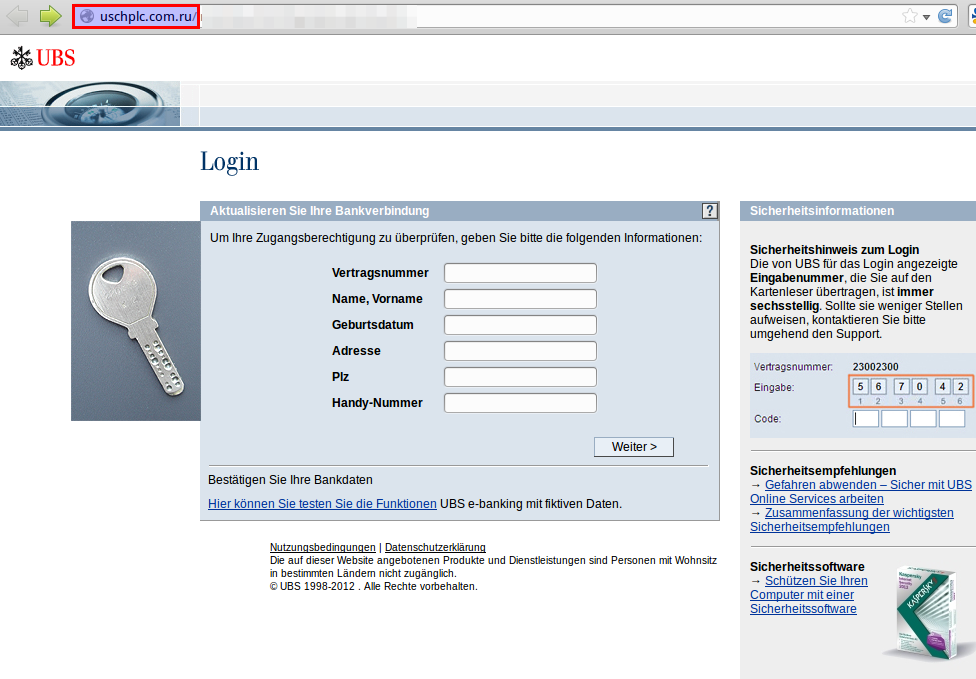 Today I've received a nice phising Mail written in German! Such a good grammar! Yes, this must be truly from a bank… *hust* *hust*
If you click on the Link you'll see a nice imitation of the UBS Website and the URL points to a russian Domain:
Note: A bank will never send you E-Mails with a request to reveal your personal login data. Most of the phising mails are really easy to identify! You can find typical  characteristics of a Phising Mail in that
article
.